OUR PRODUCTS
IN GREEN FEE BARTER EXCHANGE
YARDAGE BOOK CUSTOM GOLF BALL BALL PICK-UP BALL MARKER
YARDAGE BOOK
To help golfers avoid all the tricky hazards on your golf course and improve their game, get the perfect yardage book : an overview and hole by hole high quality color printing of your course, on a W90 x H155 mm booklet, with top spiral binding.
STARTING PRICE
50 GF
FOR 500 BOOKLETS
CUSTOM GOLF BALL
Customize your balls with the logo of your golf course or any other logo of your choice and give all golfers who have enjoyed playing your course, the possibility to bring back the ideal souvenir gift.
STARTING PRICE
30 GF
FOR 300 BALLS 
BALL PICK-UP
With the "Attrape-Balle", no more bending down to pick-up your golf ball. All you have to do is plug it into the grip of your putter and you're good to go! With its built in magnet, it can also carry a ball marker. All without affecting your playing experience.
STARTING PRICE
10 GF
FOR 30 BALL PICK-UP
BALL MARKER
This magnetic ball marker flagged by the seal of your course (vector logo required), is the perfect souvenir goodie for all of your golfers. A quality product, made in France under 10 days, made of zinc and covered on top with epoxy resin, 22mm diameter and multicolor logo.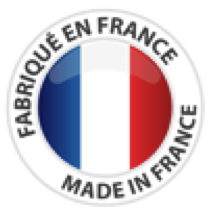 STARTING PRICE
8 GF
FOR 100 MARKERS